Dash Unlished
Not your regular CMS!
October 22, 2016
Dash is a minimalist, non-database CMS built by Litemoon.
It is designed for high performance Web App, and to facilitate your workflow when editing your Website. This very blog is powered by Dash!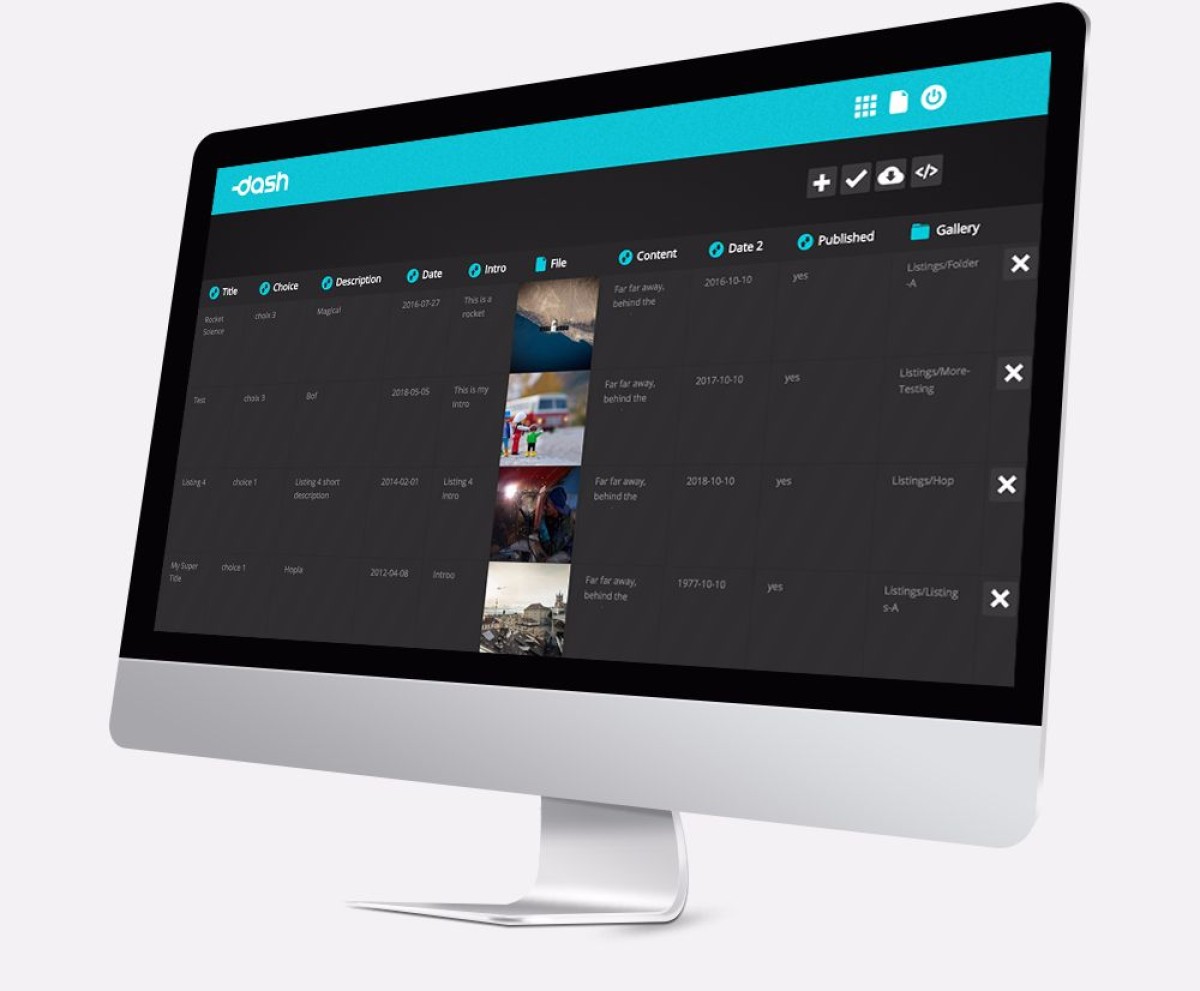 Why Dash?
We wanted to give more control to our customers without compromising our
minimal CMS policy
. We also wanted the ease to manipulate listing data online like an Excel spreadsheet. We wanted something simple, minimal, easy to maintain, that would work on mobiles and could be plugged or unplugged from our Web Apps, but above all it needed to be fast and uncompromising on the Website's design and
performance
.
Facts:
A Wordpress initial installation has 1,433 files, Joomla 5,336 files and Drupal 12,448 files.
Dash has 44 files
. This means Dash is a lot easier to maintain, move, and overall more efficient and secure.
Dash is modular. It can be installed or even dis-installed from any Website
at any time
.
Dash was built to make your data accessible and easy to edit, really fast. Contrarily to basic CMS, it gives you immediately an overview of your entries/ listings by presenting them like in an Excel spread sheet.
All you need to do is edit the relevant cell(s), save, and it is live!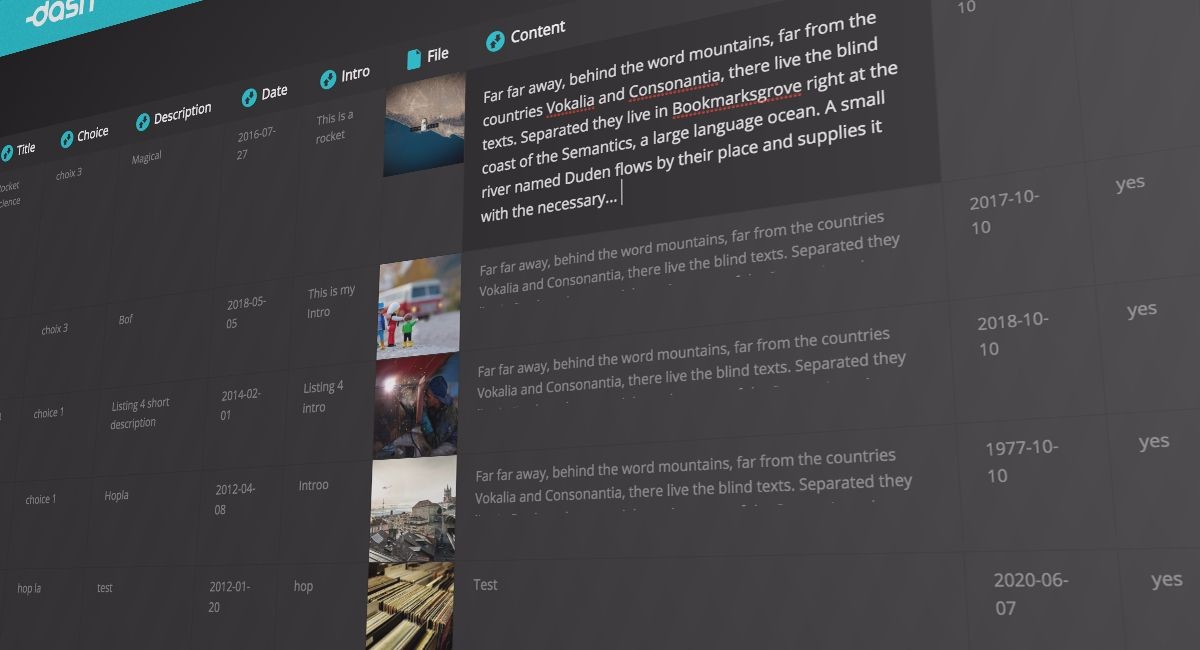 How does Dash work?
Dash has only 2 jobs.
Its first job is to update
Json files
containing your data. Json is the biggest data-interchange format of Internet. It is easy for humans to read and write. It is easy for machines to parse, and most programming languages can access it. In addition, a copy of your data is saved as a .csv file (Excel readable). This means that your data is never jailed in some obscure program. Should we decide to remove Dash, your Website will continue to work just by leaving those Json files on your server.
The second job is to allow you to upload pictures or documents in a structured way in your cloud space. Dash uses latest HTML 5 technologies to scale and re-size images automatically before you upload them. It means that the picture you just took with your phone will be automatically resized and only take a few seconds to be published on your Website, even with a slow connection.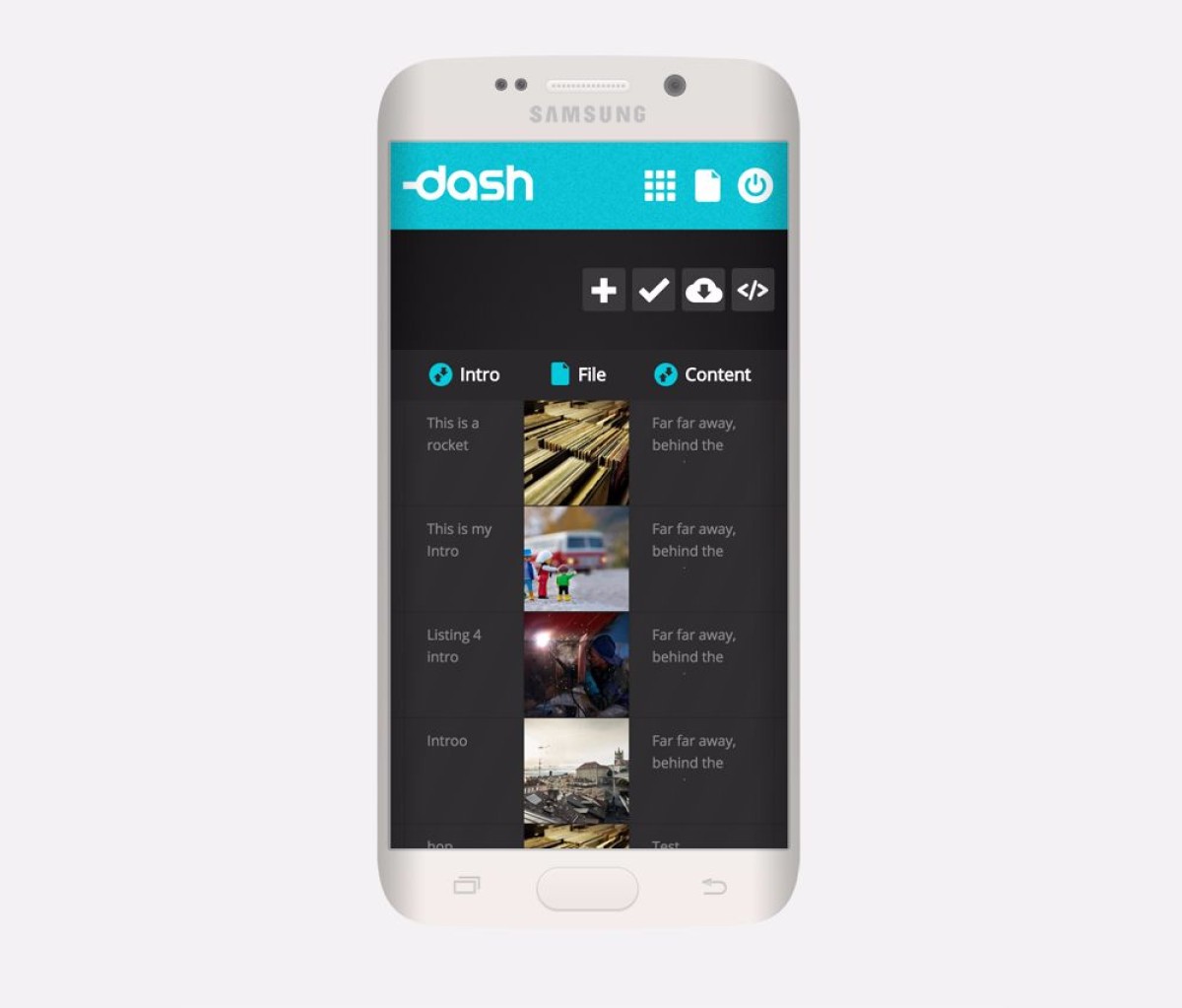 How can I get Dash?
No, it is not public on GitHub! For now we exclusively propose Dash to our customers. Public release is not yet planned.
Contact us
for more info!